Home is a place of comfort where we can relax and be our genuine selves. We're able to arrange our environments to reflect our personalities and personal style. And it's as easy to decorate your backyard as it is to decorate your living room! Try our quick tips for bird-friendly outdoor decor.
The keys to a bird-friendly space are food, shelter, and water. How can you apply color and style to these elements? Is your space a large yard or an intimate terrace? Do you prefer modern or rustic? Do you DIY? What types of birds are in your area?
Feeders
The simplest way to attract birds is by putting out bird feeders, and feeders can be purchased or made in virtually any style.
If you like a minimalist look, a clear globe feeder filled with black oil seed is an elegant way to attract Cardinals and Chickadees. (For the DIY version, use a glass globe lampshade wrapped with wire, twine, or ribbon.) White porcelain feeders in a mix of hourglass shapes can add a touch of modern allure to a balcony or patio.
Feeling a vintage vibe? Try serving up seed in thrift shop teacups. Imagine an eclectic grouping of vintage teacup feeders, each with a different seed mix – you'll have a throng of birds in no time.
If sustainability is your jam, stir some seed into suet or unsalted peanut butter and fill half an orange rind. Your visitors will enjoy snacking on both the feeder and its contents. Dried gourds hollowed out for seed also make a great natural solution.
Whatever you use, just make sure to keep it clean & dry so that your feathered flock stays healthy.
Shelter
For nesting and shelter, you can never have too many birdhouses! Birdhouses are a great way to attract birds both in the summer and winter (and what's cuter than a wren peeking out from a bird house?!) Birdhouses provide a place for birds to hide out in the daytime, and a warm place to sleep on cold winter nights.
Picture a painted fence with a dozen birdhouses of different sizes styles and colors, or get creative and make a birdhouse out of a teapot, to place above your teacup feeder! Think up-cycling, and repurpose a colorful flower pot (the kind with the holes already in the side) which makes a perfect hanging birdhouse.
Don't forget the power of plants. Shrubs and bushes provide cover and a staging area for feeders, while flowers provide nectar in the summer and seeds in the fall. Holly and Winterberry are evergreen bushes with red berries that both attract birds and provide year-round color for your garden. For the ultimate in edible decor, plant giant sunflowers as a ready-made snack for the fall.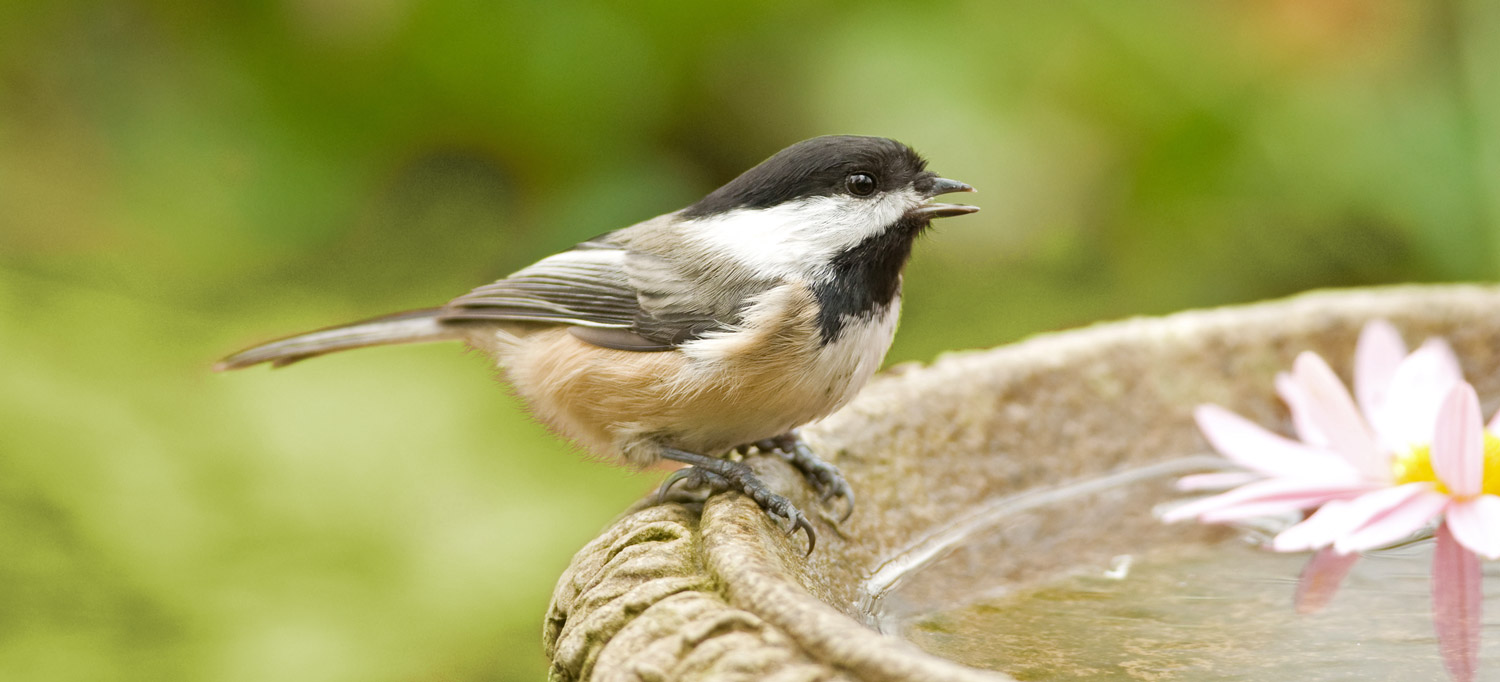 Water
Birds love fresh water and splashing around in a bath. Birdbaths do double duty by providing birds with the fresh water they need, while making a statement in your garden. Birdbaths can be as simple as a rustic aluminum tin filled with water, or as unique as a vintage pedestal sink. Find an old wicker chair, remove the seat, and insert a bowl of water for an eclectic way to attract a flock of bathing beauties.
Keep life colorful
Birds are attracted to bright colors, so try experimenting! Native trees & flowers can brighten your yard or deck with colors that your local birds will recognize. Fences, garden benches, and trellises can be decorated with non-toxic paint, or add bright cushions to the furniture in your yard.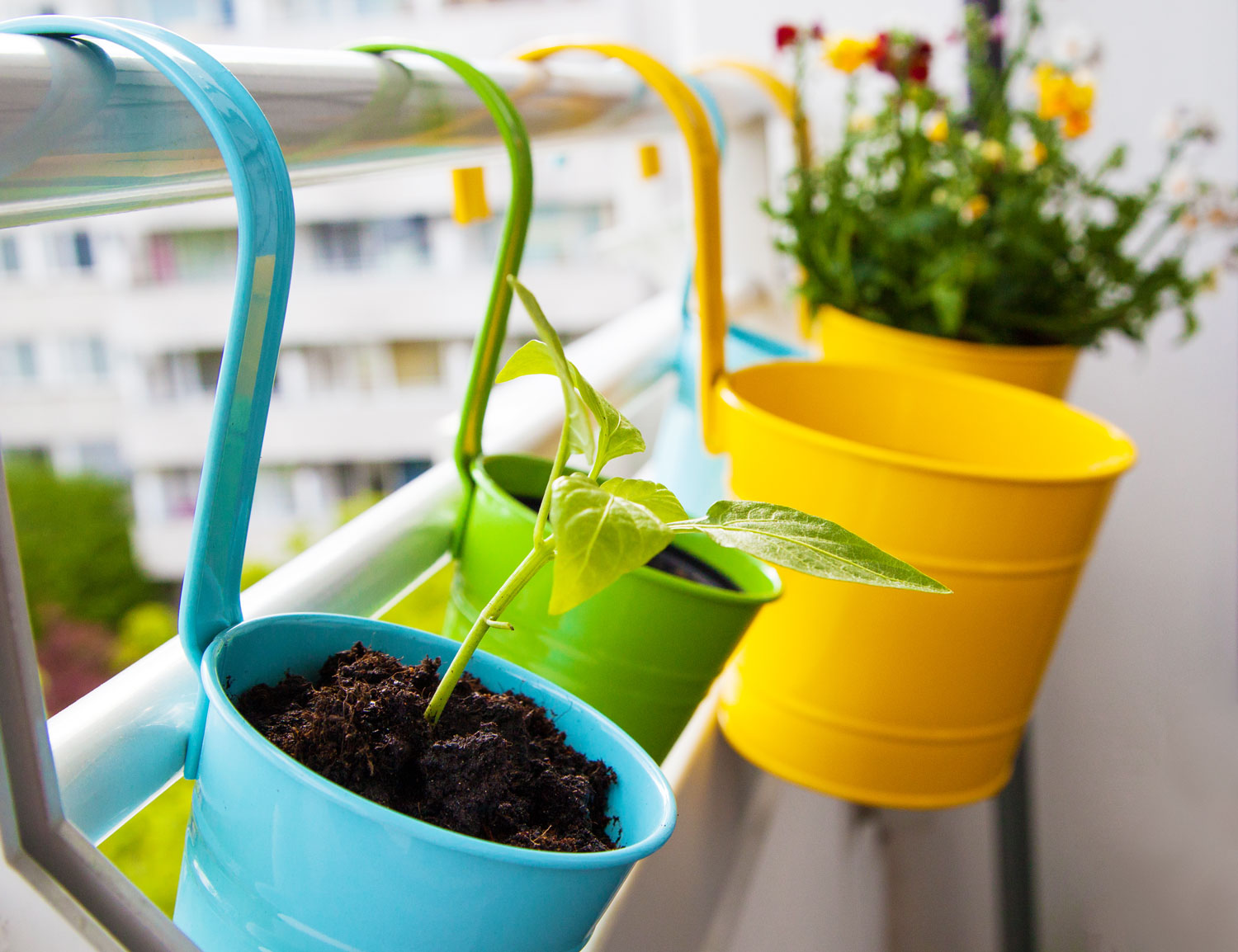 For inspiration and ideas, follow Harvest on Pinterest! We've got you covered for bird-related garden and decor inspiration, whether you prefer to buy or DIY. Remember that the only limits are your location and imagination. When decorating to attract birds, the journey is the destination – if one thing isn't working, try another. You never know who might show up!